(1) Title
(2) Author name (only available for a shareware version)
(3) A center of the chart marker
(4) Scale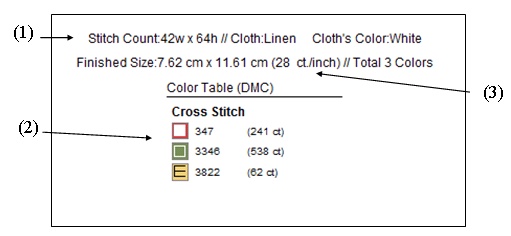 (1) A chart information
(2) A color table
(3) A finished size: You can change the unit in the print preview screen.
The color table uses a stitch type as a sorting.
A mark, a color#, and the number of stitches will be output.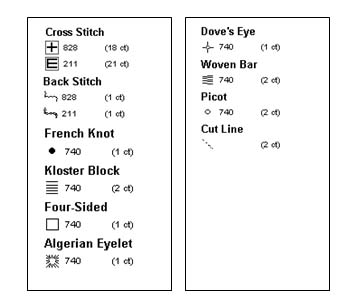 A comment section will be printed after the color table.
If you chose "Finished Image", the first page will be a real mode image of the entire chart in one page.