To draw the chart more accurately, you can use these support lines of the Grid lines.
To change the particular grid line to the support line, click on the green box in the ruler.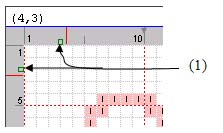 (1) Click on the box to make it a support line. Click it again to clear it.
Example: